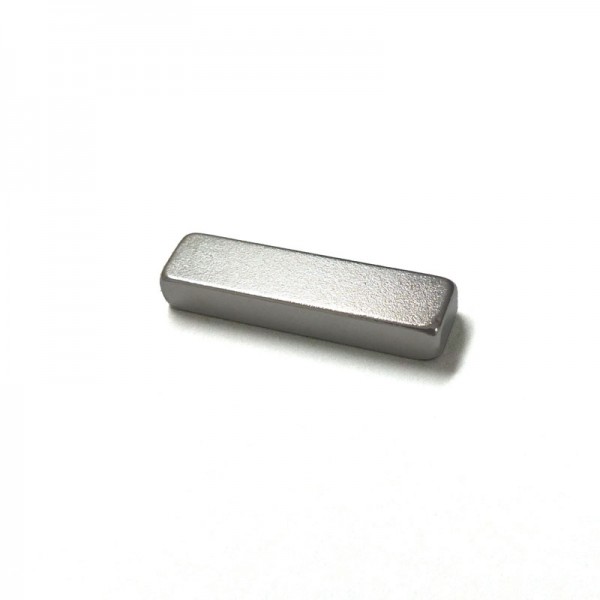 Tags: BX044 Magnetics
BX044
$2.25
$2.50
Dimensions: 1" x 1/4" x 1/4" thickTolerances: ±0.004" x ±0.004" x ±0.004"Material: NdFeB, Grade N42Plating/Coating: Ni-Cu-Ni (Nickel)Magnetization Direction: Thru ThicknessWeight: 0.271 oz. (7.68..
These long blocks are an interesting magnet. The poles are located on opposite rectangular surfaces and not on the ends as you may expect. The BX044 are unique and can be used in uncommon ways.

This size is also available in Grade N52 as part number BX044-N52.